Thalia's BoyFriends
1
-
Rodrigo Vidal
Mexican actor
Well we are going to start since the beginning for you to understand... Alfredo Díaz Ordaz Died in December16, 1993, but Rodrigo was not the first of Thalia´s boy friend after Alfredo. Let me explain it to you.. Thalia started her romance with Alfredo Diaz Ordaz at the end of 1990, and he proposed marriage to Thalia. Thalia accepted but one day she decided that she was not to get married that she prefered her career. She was having problems with Alfredo because he was very jelous, he didn't want that Thalia to make soap operas and so she prefered her career so they broke up that was like in July 1991.
After that on Thalia´s birthday on August 26, 1991, Thalia got a new boy friend guess who?? Jaime Camil¡¡ Yes Thalia was not only of 1 time Jaime´s girlfirend but two times. but Thalia already was to go to Spain to particpate as conductor of VIP Noche so because of that reason Thalia and Jaime Broke up.at that time (1991).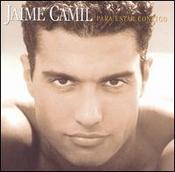 Jaime Camil
Mexican actor, singer and conductor
He was born in Mexico, but his mom is from Brasil and his dad from Mexico
Thalia stayed in Spain about 6 months and she returned because she was contacted by Velentín Pimstein to make Maria Mercedes so she returned to Mexico, and here was a susccesfull the soap opera and her CD "Love" at that time ´Thalia said she has no boy friend.
And finally in December 1993 Alfredo Died and Thalia confessed she was still in love with him, she expressed her sadness & really she was very sad because she left him because of her career.
And in 1994 while she was recorddig Marimar a lot of rumors say that Thalia and Rodrigo were in love. many interviews made with Rodrigo and Thalia and they said they were just friends but Thalia in "Otro Rollo" show in 2000 with Adal Ramones confirmed that she was Rodrigo´s girl friend..
After Rodrigo Vidal, Fernando Colunga was not the next Thalia´s boy friend.
Emilio Azcarraga Jean
he is owner of the most important Tv network of Mexico (Televisa)
[b]Other boyfriends: [/b]
1. Inaqui...
(he was her boy friend when Thalia was in the kinder I have not a pic of him)
2.-
Benny Ibarra
(when Thalia was 13 years old). Benny Ibarra mexican singer.he is son of Julissa who discovered Thalia and who gave Thalia´s her first oportunity in the Musical Vaselina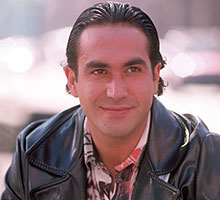 3.
Alejandro Ibarra
4.
Diego Shoenning
. Mexican singer , he was with Thalia in the Pop group Timbiriche
5.
Erick Rubin
. Mexican singer, He was also with Thalia in the Group Timbiriche ,in her last visit to Mexico Thalia was in an interview with him at the Tv Program Pepsi Chart.
6.
Alfredo Diaz Ordaz
. Mexican composser, producer, musician, singer... he was son of the ex president of Mexico Gustavo Díaz Ordaz. who goberned Mexico since 1962 to 1968
7.
Fernando Colunga
. Mexican Actor. who worked with Thalia in Maria Mercedes,Marimar and Maria la del barrio.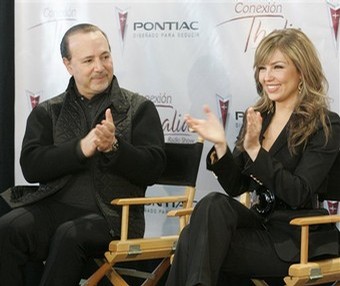 8. Her Husband now
Tommy Mottola
. !